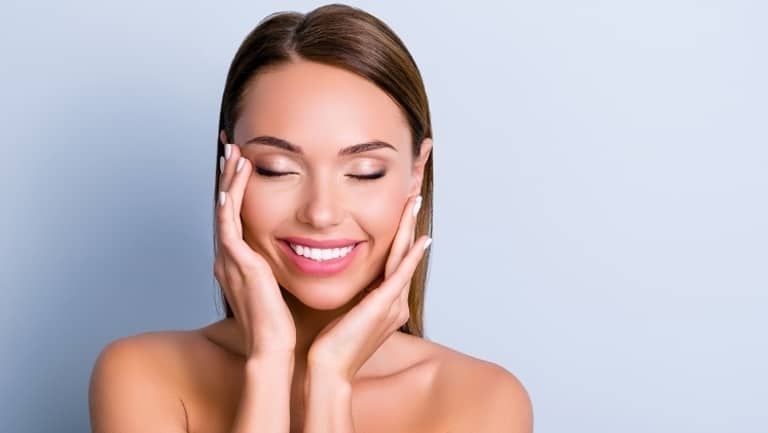 Facelift surgery addresses sagging, sunken, and unattractive skin throughout the neck and face to restore a firm, youthful, and attractive appearance. With this procedure, our board-certified plastic surgeons can address skin laxity, excess fat deposits, and other issues that often accompany aging to help you look and feel your absolute best for years to come.
What Does Facelift Correct?
Facelift surgery corrects:
Deep facial folds and creases
Jowls and double chin
Sagging cheeks
A facelift is ideal for advanced signs of aging. When performed by an experienced and attentive plastic surgeon, the procedure can take several years off of your appearance without making you look overdone.
Our plastic surgeons offer a range of facelift techniques, enabling them to meet the specific needs of each patient. During your initial consultation at our Castle Rock office, we will listen to your concerns, provide you with honest information about your options, and guide you towards the best solution for your needs.
Am I a Good Facelift Candidate?
Signs you may be a good candidate for a facelift include:
You have loose or sagging skin on your face, jawline, and/or neck
You have excess fat deposits along your jawline and/or chin
You have deep folds throughout your lower and midface
Your cheeks are sunken or hollow
Nonsurgical options are not suitable for your needs
Facelift surgery requires incisions and comes with a recovery period. Good candidates must be healthy, nonsmokers, and prepared to rest for a week or so after surgery.
It may take up to eight weeks for your body to recover sufficiently to resume physically demanding or laborious activities. We will work with you through your final follow-up visit to help you determine when it is safe to resume all normal activities.
Contact Us to Learn More
Is facelift surgery right for you? Call (303) 268-2222 to schedule a consultation and find out. The Center for Plastic Surgery at Castle Rock welcomes patients from all surrounding communities including Denver, Highlands Ranch, and Colorado Springs.