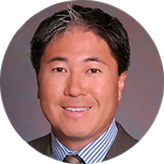 Paul H. Rhee, MD, FACS
Castle Rock Plastic Surgeon



Practice Philosophy
For Dr. Rhee, plastic surgery is a field of medicine that allows him to creatively combine aesthetic sense with technical ability to achieve remarkable cosmetic results. There are few areas in medicine that allow for such immediate positive feedback as a reward for meticulous technique and attention to detail.
His practice philosophy is to provide the utmost in patient care and in exceptional outcomes–whether his patient's desire is to improve upon his or her appearance or to have a medical condition addressed. What sets Dr. Rhee apart is the high standard that he sets for himself and his staff in providing that truly exceptional patient experience.
Background and Education
Dr. Rhee grew up in the San Francisco Bay Area, where his father was a practicing surgeon. His undergraduate education was completed at the University of California at Berkeley, where he graduated with honors with a degree in Integrative Biology.  He gained out-of-state admission to medical school at the University of Colorado, where he was cited for academic excellence. His general surgical training was performed at Temple University in Philadelphia. He subsequently returned to Colorado to train under Dr. Lawrence Ketch in plastic surgery at the University of Colorado.
Upon completing his plastic surgical residency in 2000, Dr. Rhee opened his practice in the Phoenix metro area, where he practiced until 2012. During his time in Arizona, he grew a thriving practice and treated thousands of patients.
Read Dr. Rhee's Curriculum Vitae.
Certifications and Memberships
Hospital Affiliations
Awards
Dr. Rhee is a recipient of the Patients' Choice Award and named in Phoenix Magazine as a top plastic surgeon in both 2010 and 2011.
Dr. Rhee is a Top Doctor listed in Consumer's Guide to Top Doctors.  To find out who the top doctors are around the country, nonprofit Consumers' Checkbook surveyed roughly 375,000 physicians to determine which specialists they would want to care for a loved one.  Top Doctors names those who were mentioned most often over thirty-five specialties.
Dr. Rhee is a RealSelf Top Doctor.
Personal Life
The opportunity to move his practice to Castle Rock in 2013 fulfilled Dr. Rhee's long-held desire to return to Colorado, where he has close family ties.
Dr. Rhee and his wife Monica have been married 20 years. Monica is a pediatrician who trained at Children's Hospital of Philadelphia–the nation's top children's hospital.  Her practice focuses on caring for underserved children. The doctors have three children of their own with whom they enjoy spending their free time. The family has a love of the outdoors and enjoys camping, skiing and biking together. Their children are active in athletics,  rock climbing, and soccer, as well as competing in swimming,
Having been part of a national championship rugby team while at Cal, Dr. Rhee has an appreciation and love for athletics and the life lessons that are learned in sports.