Payment Options
The Center for Plastic Surgery at Castle Rock accepts several different forms of payment for your convenience.
Payment options include the following:
Cash
Check
Visa
Mastercard
Discover
Financing Options
Probably the most frequently asked question in any cosmetic practice is, "What will my surgery cost?" While general costs are readily available, your specific cost will really not be known until after your consultation. This is because the price of the procedure is dependent upon the specifics of your particular situation as well as the choice of facility and anesthesiologist.
Please know that during your consultation, you will be given this information in a pressure free environment, after which you may take all the time you need to think over your options. Price quotes are typically broken up into several different fees. These include fees for the surgeon, the anesthesiologist, the facility, and any implants or non-standard supplies. All of these variables have the potential to change with your particular situation.
Another frequently asked question relates to financing options for cosmetic surgery. There are a multitude of available financing options currently available, and we are happy to assist you in researching options.
Prosper Healthcare Lending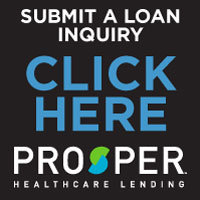 Prosper Healthcare Lending is the premier financing company in the healthcare industry. With over $4 billion borrowed and over 250,000 people empowered, this is a name and a program you can trust.
Here are some of the benefits you'll receive with a loan from Prosper Healthcare Lending:
Immediate decisions for loans under $35,000
Longer terms for lower monthly payments
No collateral required
No prepayment penalties
Fast & easy loan inquiry process
100% Confidential
CareCredit
We are a CareCredit provider. They have multiple available payment plans. Click below to learn more.

Alphaeon Credit
We are also an Alphaeon Credit provider. Please call our office for additional information.
Patient satisfaction with payment plans and companies tend to change with time, and we will aid in researching options for you as you desire.
Insurance
Certain procedures may be covered by your insurance plan. Examples of procedures that may be covered include facial reconstruction and breast reconstruction. Please contact our office to see if your procedure may fall within this category.
We are currently contracted providers for:
Aetna
Blue Cross/Blue Shield
Rocky Mountain Health Plan
Celtic Insurance MultiPlan Network
Cigna Healthcare
United Healthcare
Tricare and Military
Humana
Medicare
Additional plans are being added. Please contact our office for the most recent update.