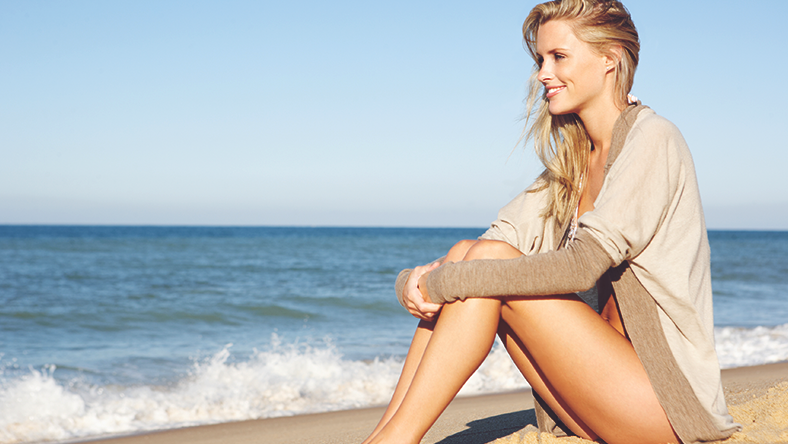 With summer approaching, shorts and skirts reappearing, and your long-awaited vacation coming up, you might be feeling a little dread and worry about your physique. The stubborn fat that you swore would be gone by the time summer came around is refusing to leave no matter what you do. If you are feeling the time pressure to get bikini ready this summer, the Center for Plastic Surgery at Castle Rock offers the revolutionary non-invasive CoolSculpting® treatment for busy people like yourself to get the summer body they want with no downtime.
CoolSculpting Attacks Fat Cells and Nothing Else
Did you know that fat cells are sensitive to cold temperatures? CoolSculpting takes advantage of this by cooling your problem areas, killing the underlying fat cells without damaging the surrounding skin or tissue. Your body will then naturally eliminate these dead fat cells over the next several weeks leaving behind a slim, well-toned body. CoolSculpting is entirely safe for eliminating fat cells and does so without the need for incisions or needles.
Simple Procedure + No Downtime = Confidence Boost
You may be asking yourself, "What's the catch?" A procedure that attacks and eliminates fat cells on its own without needing surgery must not be very effective or require weeks of my summer to recover, right? Wrong.
Because CoolSculpting does not break the skin and utilizes your body's own healing process to eliminate fat cells, there is usually zero downtime. Most patients experience only some minor swelling and redness which fades within a day or two. Not only is CoolSculpting easy and painless, but it is effective because it takes advantage of the cryolipolysis, a proven method of freezing fat cells to the point of crystallization so they can be expelled from your body through natural processes. CoolSculpting is based in science, has incredibly high customer satisfaction, and is helping people around the world eliminate fat that refuses to budge.
Slim Down In Time for Summer with CoolSculpting
Whether you are bothered by stubborn fat or you are curious how CoolSculpting can help make this summer the best yet, contact the Center for Plastic Surgery at Castle Rock to schedule your initial consultation with our knowledgeable and experienced team. We take time understand your specific needs and concerns, and will develop an individualized CoolSculpting plan of treatment to help you achieve your body goals this summer.