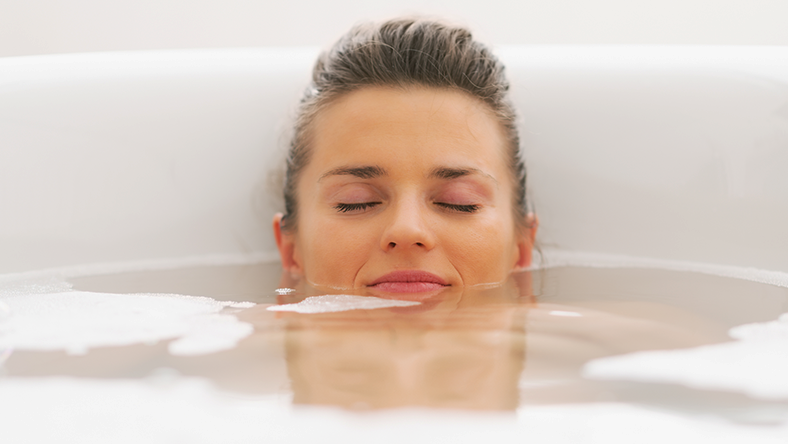 Healthy skin is beautiful skin—which is one of the many reasons why Dr. Rhee and Dr. Archibald are excited to introduce HydraFacial MD to the Center for Plastic Surgery at Castle Rock's lineup of facial services. New to our Denver practice, HydraFacial MD utilizes its patented Vortex-Fusion™ technology to restore your skin to its healthiest state.
HydraFacial MD's unique, multi-step approach merges revitalizing and calming skin resurfacing therapies into one treatment.
Cleanses & Exfoliates
In combination with its Activ-4™ serum, HydraFacial MD employs a specially designed, minimally abrasive, spiral-tipped applicator to thoroughly cleanse and exfoliate the skin. With the intentions of uncovering new and healthy skin, HydraFacial's Vortex-Exfoliation™ loosens and removes dull, damaged, and dead skin cells. Aptly-named, HydraFacial's Vortex-Exfoliation works in part with their Vortex-Peel™—a gentle glycolic acid that achieves an even and consistent level of skin renewal without residual peeling.
Extracts
HydraFacial MD's Vortex-Extraction™ uses a gentle, vacuum-like suction to dislodge impurities and excess debris from deep within the pores.  Fully automated, clogged and congested pores are cleaned without the need for the irritating effects that manual squeezing can have on delicate skin.
Nourishes & Replenishes
Throughout your treatment, HydraFacial's Vortex-Fusion technology replenishes skin-happy nutrients including antioxidants, hyaluronic acid, and peptides. More than nourishment alone, HydraFacial restores quality and health to your skin—evident in the improvement in:
Fine Lines & Wrinkles
Elasticity & Firmness
Uneven Skin Tone & Texture
Dull Complexion
Hyperpigmentation
Congested, Oily & Acne Prone Skin
Enlarged Pores
Experience HydraFacial MD for Yourself
HydraFacial MD comes to at the Center for Plastic Surgery at Castle Rock this fall! Spots are bound to go fast—make sure to schedule your HydraFacial MD soon!